Services
The fastest connection to USA and Africa
Barcelona CLS – cable landing station - provides an open access cable landing service to subsea cable operators to provide them with a neutral, safe and secure landing in Barcelona. AFR-IX telecom provides a full set of services, including Landing Party, Beach Manhole, land route, cable station and protected Backhaul to major Data Centers and fiber routes.
8 submarine cable corridor
Barcelona CLS has designed a cable corridor for an initial of 8 cables from the territorial waters limit up to the limits of the city.
Global View
The cable corridor has been designed based on the most safest route based on the knowledge of the submarine seabed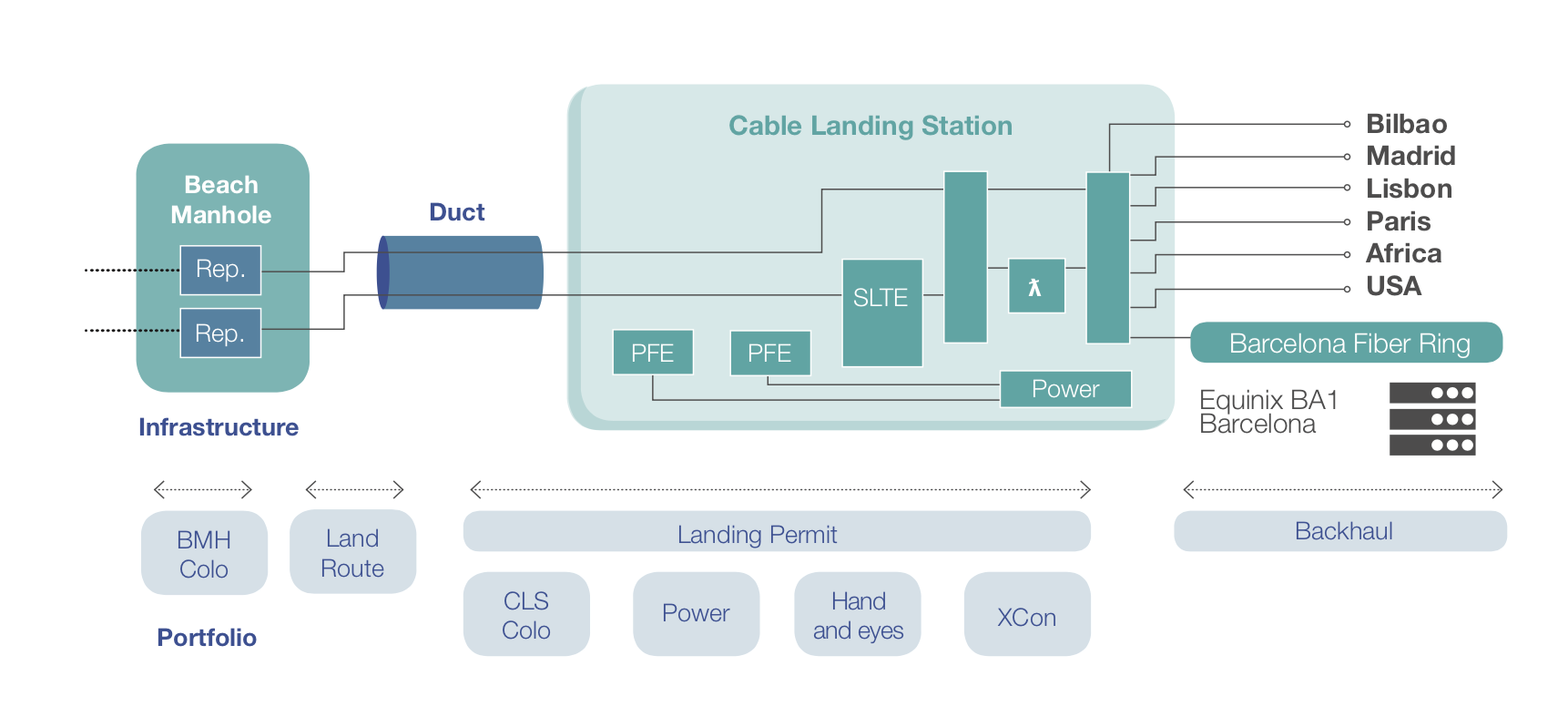 BMH have been designed and submitted, with a minimum of 4 cable systems for each Manhole.
Backhaul to major fiber trunks and networks in Barcelona under planning to existing Equinix and future Data Center area (Protected Ring).
A cable station site identified and acquisition secured (1,5 km main route, 2,5km redundant route) from BMH area. (1,200 Sqm)