The building
Creating Unprecedented Connectivity
Building Area
Barcelona CLS is located in Sant Adrià de Besós, just east of Barcelona inside the Metropolitan Area.
The facility is a two story building. It was designed by AFR-IX telecom under rigorous standards and based on its experience building multiple Cable Landing Stations such as ACE submarine system, SAIL, Ceiba, etc.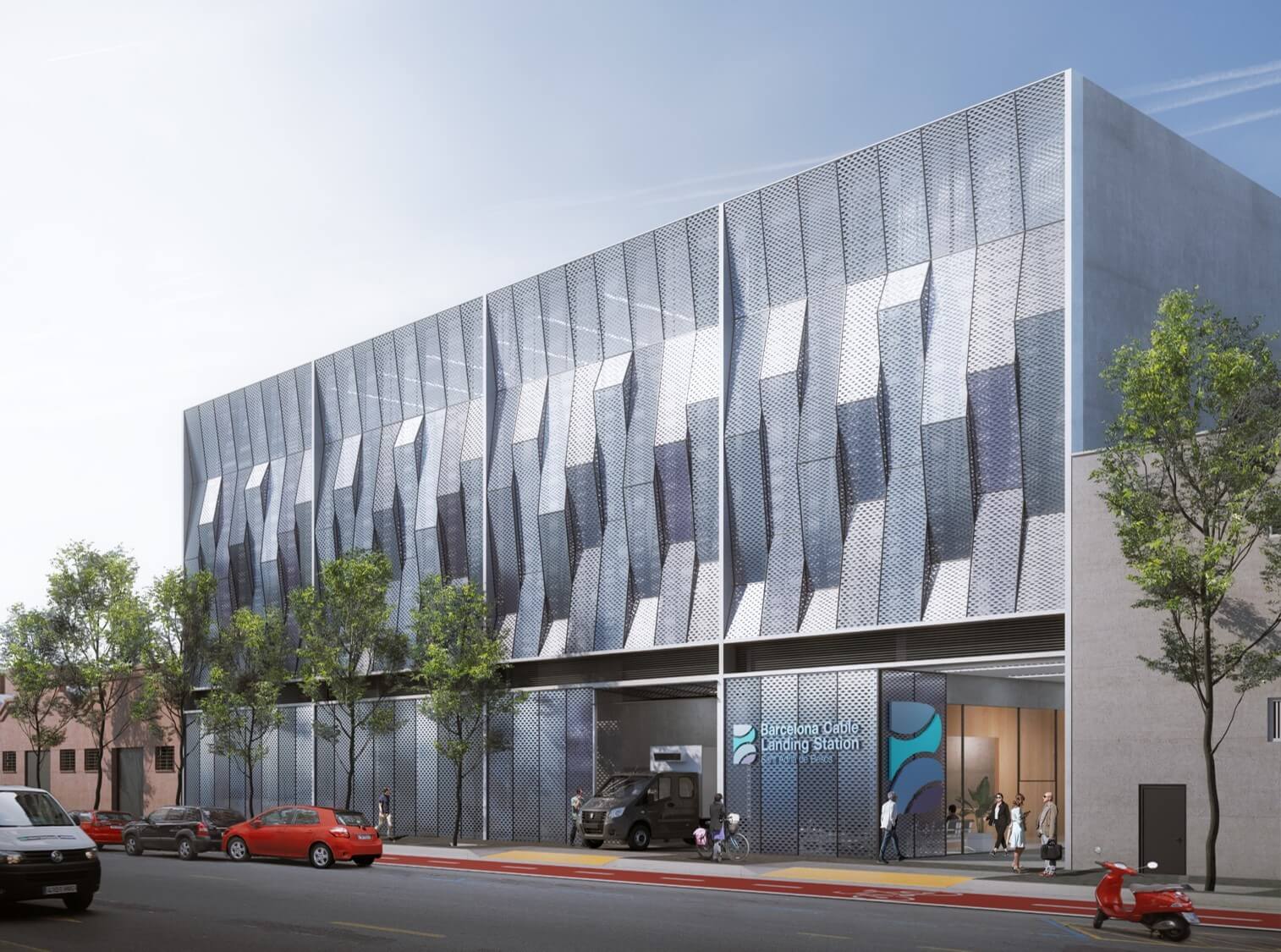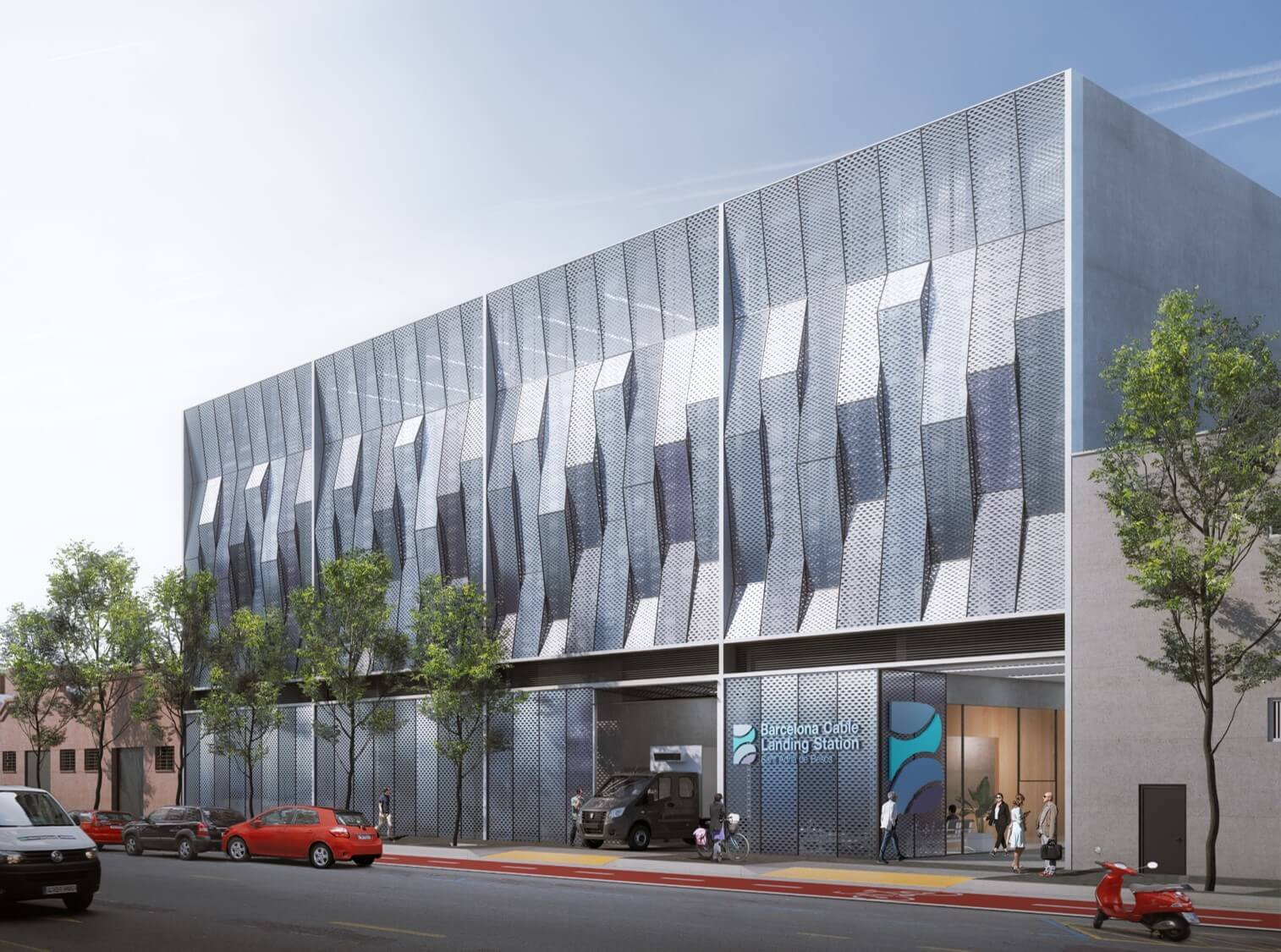 Ground floor
Barcelona CLS is connected from the building interior to dedicated ducts. These are extended by two diverse routes to each one of the two Beach Manholes for submarine cable installation.
The base level includes:
Coil Room for land route Submarine Systems.
AC & DC power rooms.
Battery Roms.
Diverse Power Transformers and multiple access points to the power grid.
Gensets and tanks.
Solar power integrated system.
N+1 fault redundancy.
Perimetral security and Secure Access Area.
Secure Loading Access.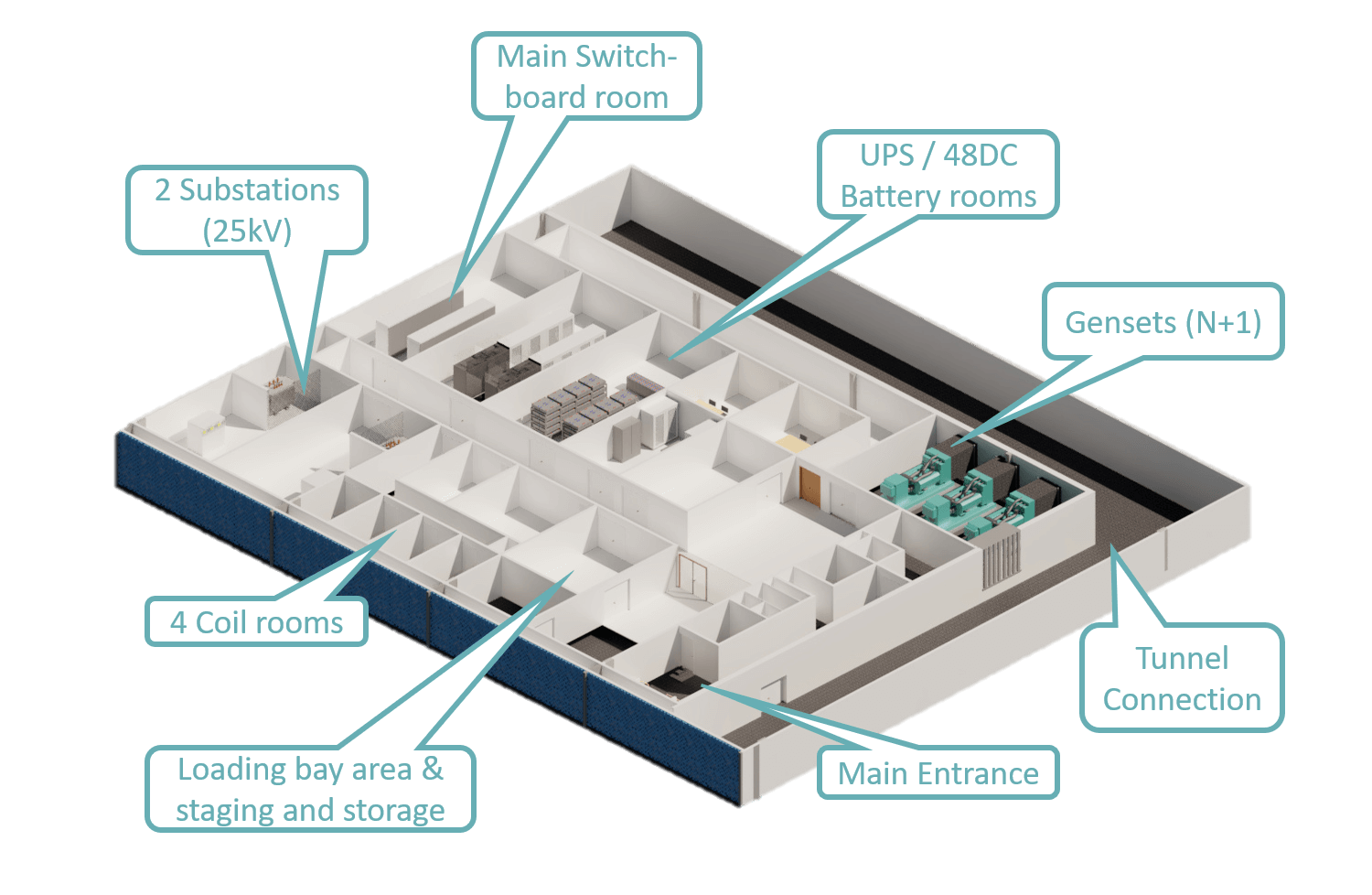 Barcelona CLS is equipped with advanced security equipment, techniques and procedures to control access to the CLS.
Keeping your cable systems and equipment safe requires security controls and system checks built layer by layer into the structure of the Cable Station. Our Security Policy and implementation extends to the physical building itself, the software systems and the staff involved in daily tasks.
First floor
Barcelona CLS is designed and equipped with 8 colocation rooms for submarine systems, each one able to accommodate a submarine system including PFE and SLTE for multiple fibre pairs.
At the same level, two Data Centre Collocation Rooms are available for collocation facilities to interconnect the submarine systems with backhaul providers and fibre networks.
Collocation availability for Data Centre rooms on a first-come-first-served basis, with the option of leasing secure cages or secure full racks or half racks.
Interconnection is provided via a Meet-Me room facility.
Fibre operators present at Barcelona CLS offer connectivity to the Main Data Centres in the Barcelona area, as well as access to national and International fibre networks.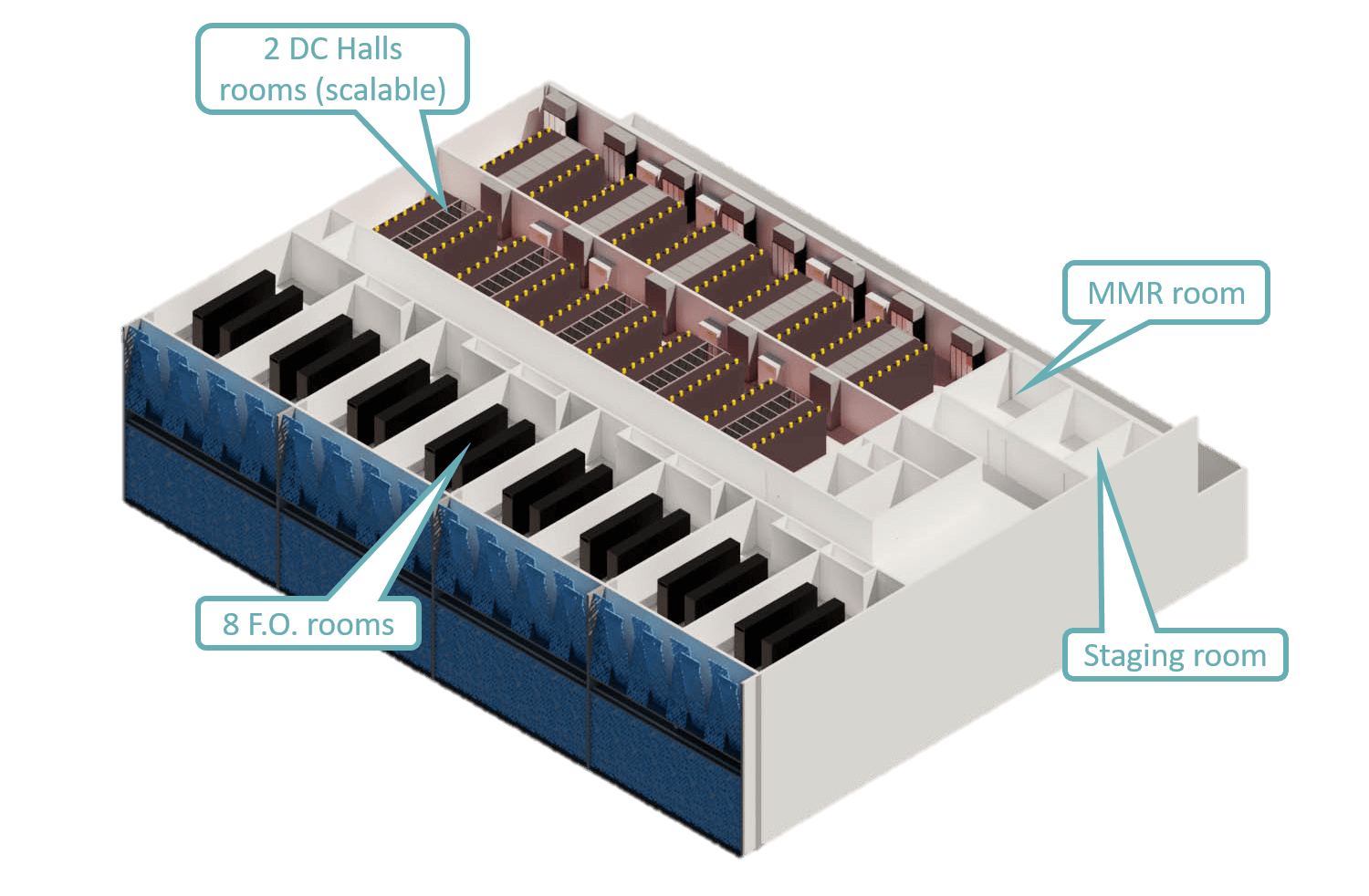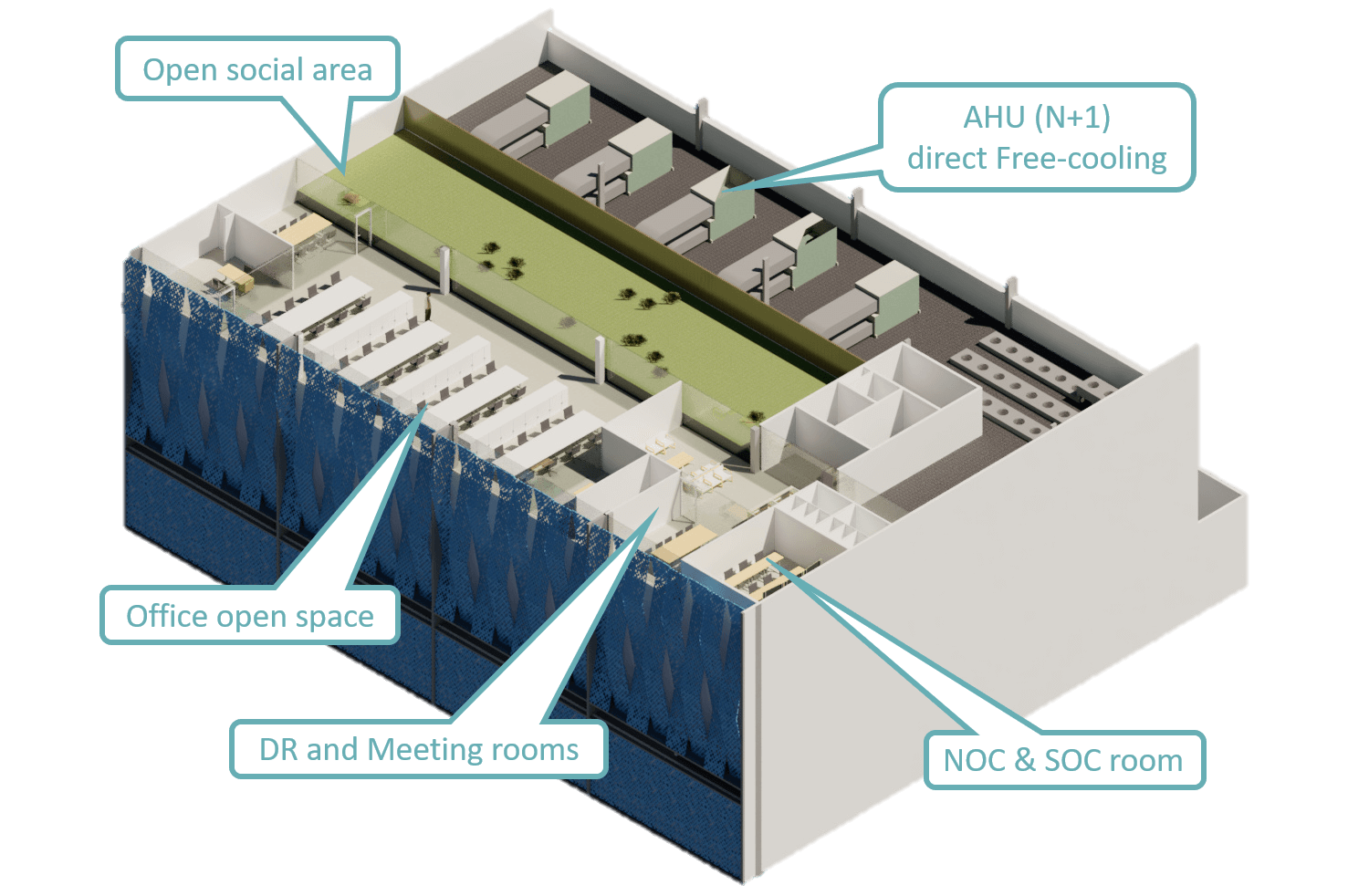 Second floor
A 24/7 manned Network Operation Centre is active on the second floor and provides Operation and Maintenance Services. Hands & Eyes services are provided at Barcelona CLS during working hours or after hours upon request.
The Barcelona CLS building has been designed with high energy efficiency standards and with the highest level of renewable energy possible. It offers unparalleled operating efficiency and security with state-of-the-art power redundancy, solar panel generation, fire detection and suppression, precise controlled cooling systems, card access and camera monitoring systems.